NOW OFFERING GREEN ECO-FRIENDLY LAWN CARE!
Are you tired of relying on gas-guzzling lawn equipment that pollutes the air and harms the environment? Look no further than our environmentally conscious green lawn care services. By choosing our services, you'll enjoy a host of benefits that go beyond just a beautiful lawn. We are thrilled to be taking on this new venture to bring, clean envienvironmently friendly electric powered lawn care to the greater New Orleans area!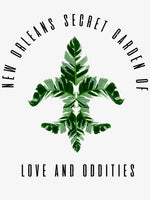 Get to know us
We are a small family owned business operating out of New Orleans, Louisiana. 
About us