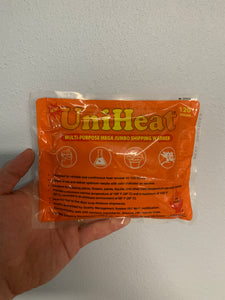 Winter is coming! Don't worry because we're prepared. If temperatures in your area are anticipated to drop below 50 degrees than you need a heat pack!  If your order requires more than 1 we will contact you.
These will keep your box around 70deg surface temperature for close to 120hrs.  We highly recommend using one of these!
Note:  We don't check your local weather, so please only order these if you absolutely need it.  We cannot be held responsible for plants that are damaged from unnecessary use of heat packs or lack of.