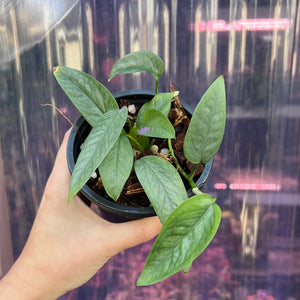 The Epipremnum Pinnatum "Cebu Blue" are climbers that love bright indirect light and don't like to dry out. The leaves will fenestrate as the plant matures and climbs.
LIGHT:
These do well in bright indirect light
WATER:
Water these when the top 1-2 inches of soil is dry to the touch.
These plants are in 4" pots and are growers choice